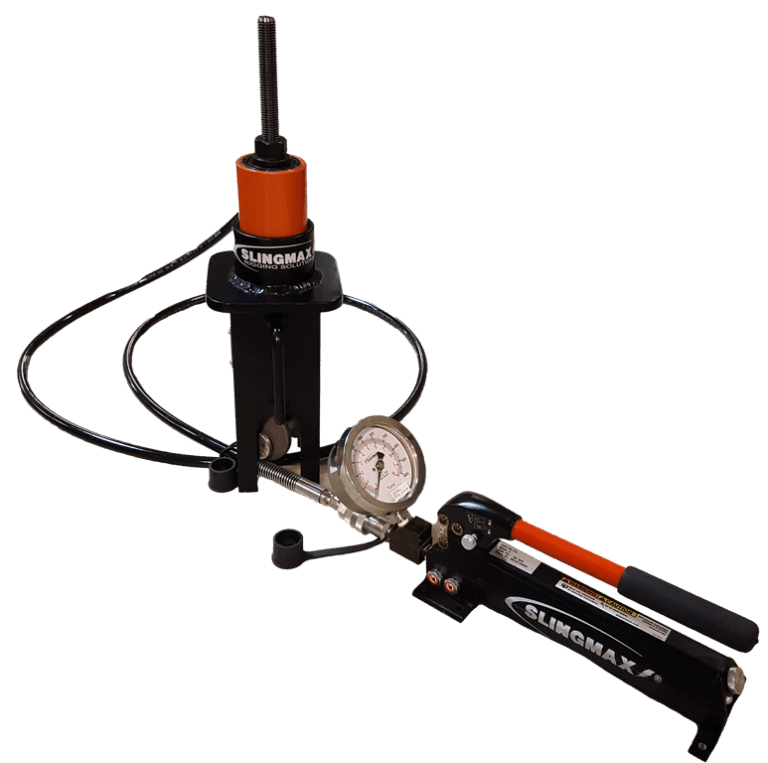 Testing hardware, slings, and hoists is common before performing a lift. However, testing the connection from which the hoist is hanging is rarely part of the pre-lift testing. The Pad Eye Tester from Slingmax® allows you to test lift points in upright, inverted, or horizontal applications. With a variety of features, the Slingmax® hydraulic Pad Eye Tester is the most versatile pad eye tester on the market today and is available in capacities of 10, 20, and 30 ton.
Applications: 
Proof testing pad eyes, lifting lugs, and eyebolts. Can be used upright, inverted, or in a horizontal plane.
Standard Features:
Carrying case
Lightweight and portable
Aluminum housing on 10,20, & 30 ton models
Assist handles on both sides
Stainless steel data plate with serial number
Adjustable clevis height
Large dial type capacity read out
Powder coated finish
10 ft polyurethane hose with quick couplers
Lightweight two-speed hand pump with locking handle
Proof tested and calibrated
Optional Equipment:
Extra clevis and pin
Polyurethane hose in 10', 12', 20', & 50' lengths
Wire-braid rubber hose in 10', 20', 30' , & 50' lengths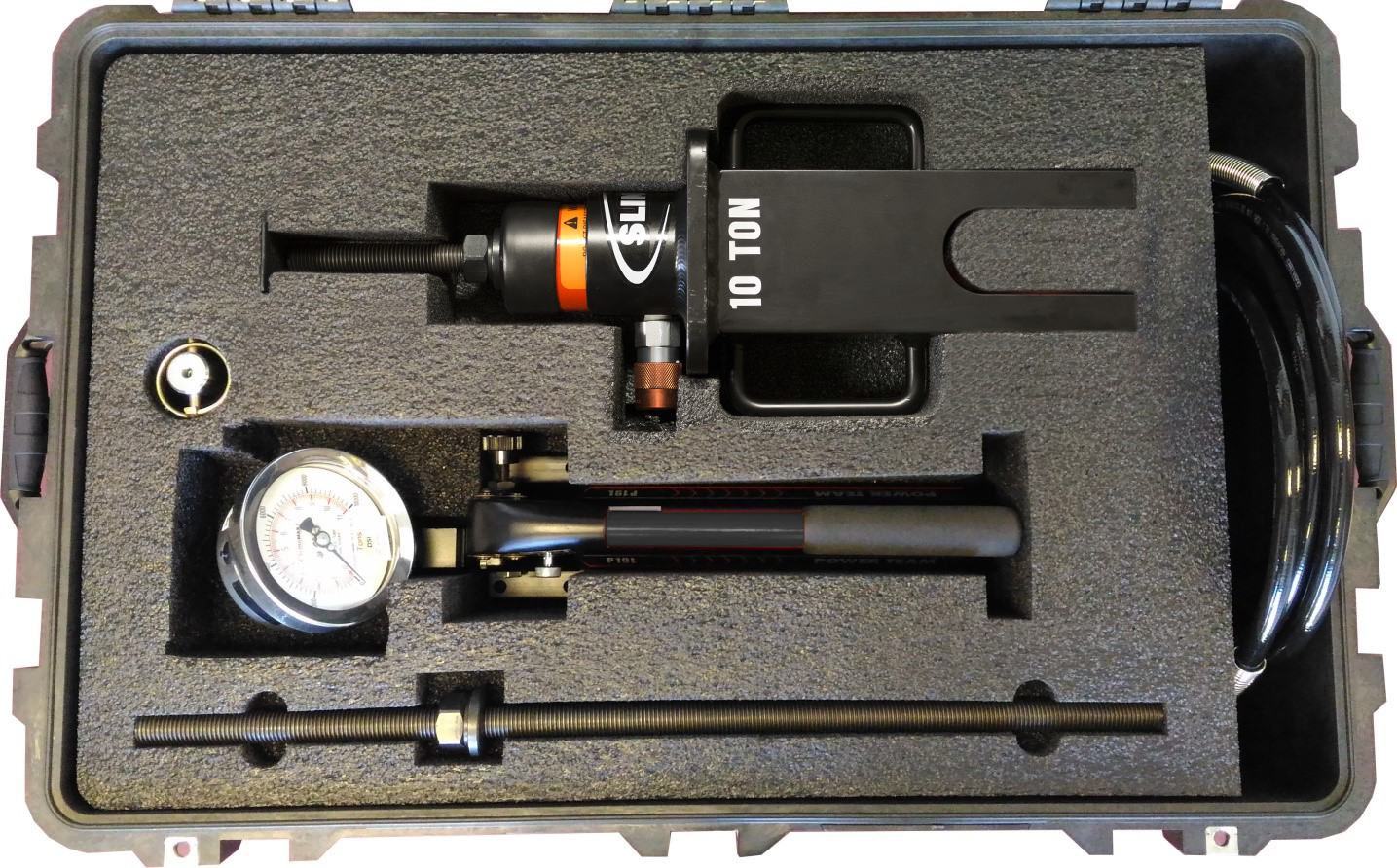 Part No.

Capacity (US Tons)

Clevis Dimensions (inches)

Pin Diameter (D)

Weight (lbs)

A

B

C

E

F

PET-010-PC
10
4-5/8
1-13/16
2-7/8
2
3
1"
30
PET-020-PC
20
6-3/16
2
3-3/16
2-1/4
4
2"
65
PET-030-PC
30
8-1/2
3-1/2
5
3
5-1/4
2"
110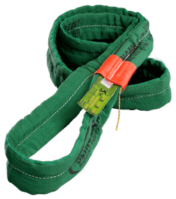 Slingmax has been a trusted supplier of high performance synthetic roundslings to the industrial and heavy lifting markets since 1986. Think Twin-Path® slings for all your heavy lifting and rigging needs.

The Equalizer Block is used to maintain tension on all legs of the sling during a lift. The Equalizer Block will automatically adjust itself when tension is put on the device from the sling. This was designed specifically for Twin-Path® Extra Slings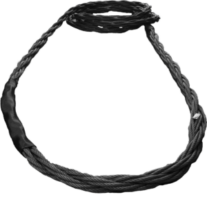 Slingmax multi-part wire rope slings are designed for increased capacity and excellent flexibility. The three-part Tri-Flex, nine-part Gator-Laid, and nine-part Gator-Flex grommet have excellent D/d ratios and can be fabricated in shorter lengths.