The Twin-Path® Adjustable Bridle (TPXA with K-Spec® fiber core yarn or TPA with polyester core yarn) is a two-leg bridle made with a Twin-Path® roundsling and adjustable bridle ring. When tension is applied to the Twin-Path® Adjustable Bridle, it self-adjusts until the lifting point is over the center of gravity (COG). This allows the two legs to be adjusted for a level lift without the need for custom slings or hardware.
TWIN-PATH® ADJUSTABLE BRIDLE SPECIFICATIONS
TPA Code
Bridle Capacity (Llbs.)
Sling Eye Nominal Width
ADJUSTABLE RING DIMENSIONS
SHACKLE REQUIREMENTS
SLING WEIGHT (LBS.)
Ring Stock Diameter
Main Hook Area (Width)
Ring Area (Length)
Nominal Shackle Size
Tonnage (W.L.L.)
Approx. 3 Foot Base
Approx. Adder Per Foot
TPA 6
6,000
2-1/2″
1-3/16″
3-1/8″
2-5/8″
5/8″
3-1/4T
4.40
1.35
TPXA 12
12,000
3″
1-1/8″
4-1/8″
4″
7/8″
6-1/2T
6.80
1.95
TPXA 20
20,000
3″
1-1/8″
4-1/8″
4″
1-1/4″
12T
13.60
2.70
TPXA 40
40,000
4″
1-5/8″
5 1/4″
5-1/2″
1-3/4″
25T
31.10
4.20
TPXA 60
60,000
4″
2″
7″
7-1/2″
2″
35T
60.00
5.70
TPXA 90
90,000
5″
2-1/4″
8″
8-1/2″
2-14″
55T
86.00
8.10
PLEASE NOTE: CAPACITIES SHOWN ARE FOR ENTIRE BRIDLE ASSEMBLY WITH THE DOUBLE LEG AT A 45″ HORIZONTAL ANGLE.
*Body width is 1″ wider
METRIC CAPACITIES AVAILABLE
 DO NOT EXCEED RATED CAPACITY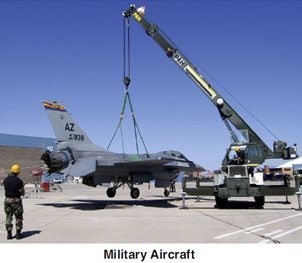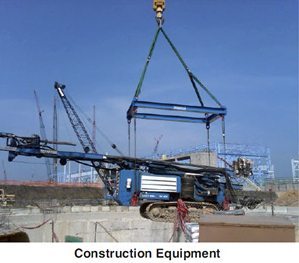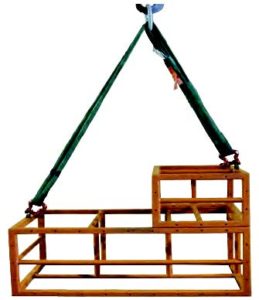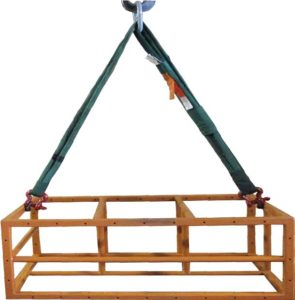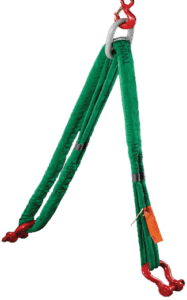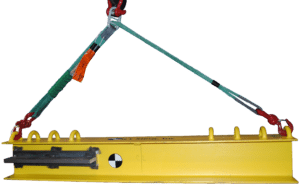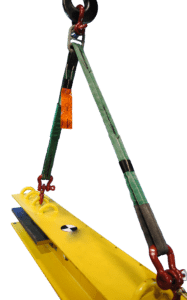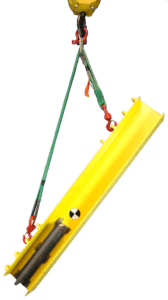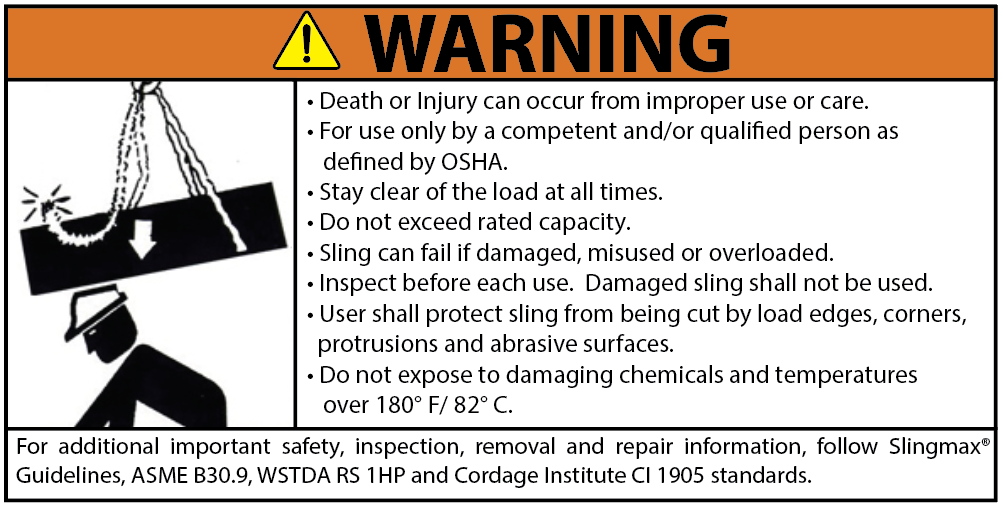 Fill out the form below to download a digital copy of our 2020 Rigging Handbook.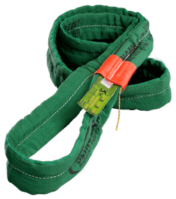 Slingmax has been a trusted supplier of high performance synthetic roundslings to the industrial and heavy lifting markets since 1986. Think Twin-Path® slings for all your heavy lifting and rigging needs.

The Equalizer Block is used to maintain tension on all legs of the sling during a lift. The Equalizer Block will automatically adjust itself when tension is put on the device from the sling. This was designed specifically for Twin-Path® Extra Slings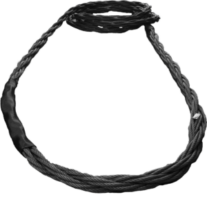 Slingmax multi-part wire rope slings are designed for increased capacity and excellent flexibility. The three-part Tri-Flex, nine-part Gator-Laid, and nine-part Gator-Flex grommet have excellent D/d ratios and can be fabricated in shorter lengths.