For heavy lifting, Gator-Laid® Wire Rope Slings are the most efficient and flexible multipart wire rope slings that meet all industrial and regulatory standards. This sling has metal sleeves for the splice connection and parallel-laid wire in the eyes.
Gator-Flex® Grommets are endless for heavy lifts that require short connection lengths. These slings can be made shorter than standard multi-part slings, but maintain all of their advantages. They are the most flexible grommets in the industry.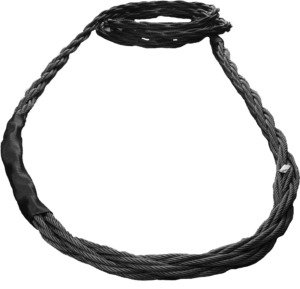 Tri-Flex® Wire Rope Slings are three-part slings created to replace large diameter single-part wire rope slings that proved awkward and stiff. Steel erectors, millwrights, and riggers use Tri-Flex® Wire Rope Slings for everything from steel erection or machinery moving to any type of heavy lift.

Fill out the form below to download a digital copy of our 2020 Rigging Handbook.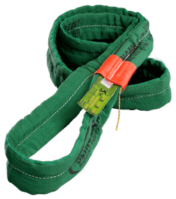 Slingmax has been a trusted supplier of high performance synthetic roundslings to the industrial and heavy lifting markets since 1986. Think Twin-Path® slings for all your heavy lifting and rigging needs.

The Equalizer Block is used to maintain tension on all legs of the sling during a lift. The Equalizer Block will automatically adjust itself when tension is put on the device from the sling. This was designed specifically for Twin-Path® Extra Slings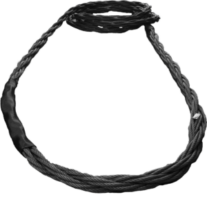 Slingmax multi-part wire rope slings are designed for increased capacity and excellent flexibility. The three-part Tri-Flex, nine-part Gator-Laid, and nine-part Gator-Flex grommet have excellent D/d ratios and can be fabricated in shorter lengths.